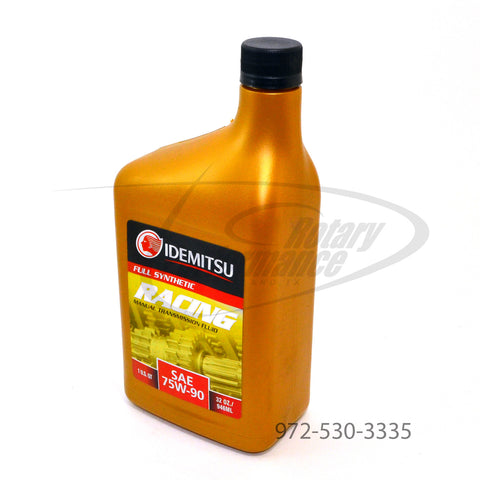 Idemitsu 75W 90
Please DO NOT order Idemitsu products with an International destination. We cannot fulfill Idemitsu orders outside the 48 States and limited shipping to Canada and Puerto Rico. Orders placed with other destinations will be cancelled and money refunded. Our apology we cannot do more.
Idemitsu, the maker of lubricants used in Mazda's 4-rotor powered 24 Hours of Le Mans winning 787B offers products for your car too.
Idemitsu's 75w-90 Manual Transmission Fluid is ideal for manual transmissions and differentials in any vehicle where 75w90 is appropriate. This fully synthetic oil makes a noticeable difference in shift effort reduction and improved noise. Note: Be sure to add friction modifier when using in plate&clutch limited-slip differentials (Kaaz or Mazda OE before 1989).
* Full synthetic
* High film strength
* Excellent viscosity retention
* Good for both manual transmissions and differentials
---
We Also Recommend